Chabad – "And there was Light" Chanukah 2015 Recap
This year saw an unprecedented amount of Chanukah activities and outreach in BC. There were over 20 Chanukah events throughout British Columbia hosted by the 10 Chabad centres in BC. All of the events were listed on a central website www.chanukahbc.com for all residents of BC to be able to find their local events. Additional, hundreds of Menorah kits were distributed by the shluchim to Jews in their districts. Please enjoy the recaps and photos of the Chanukah events below.
Sincerely,
Rabbi Yitzchak Wineberg
Executive Director, Chabad Lubavitch BC
---
Menorah Lighting at the Vancouver Art Gallery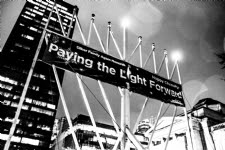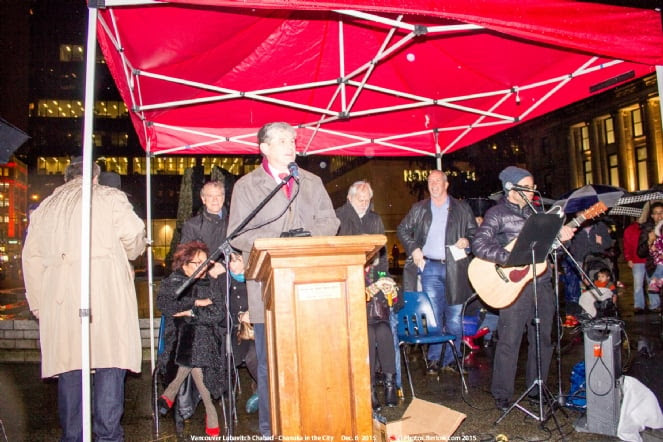 Over 300 people gathered at the Vancouver Art Gallery on the 1st night of Chanukah, Sunday, December 6, for the lighting of the tallest menorah in Canada, the Silber Family Agam Menorah.
The annual event is sponsored by the Silber family in memory of Fred Silber obm.
Photo credits: Glenn S. Berlow
Click here to view more photos!
---
Celebrating the 'Nes' at the 'Nest'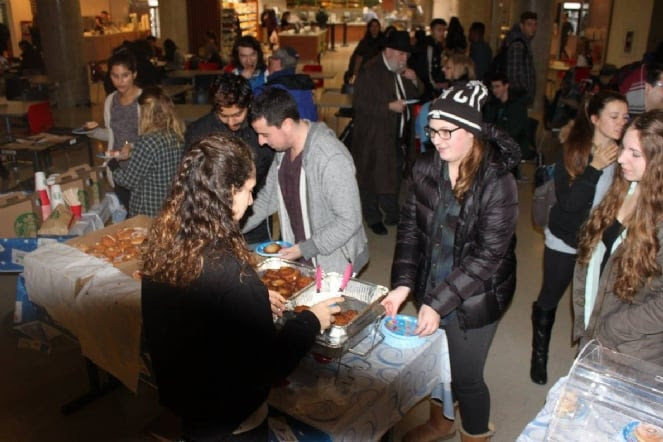 On Monday, December 7, over 100 UBC students, faculty and community members gathered in the brand new UBC 'Nest' for a historic Menorah lighting & Chanukah celebration hosted by Chabad Jewish Student Centre -Vancouver and Hillel BC Society. The crowd was addressed by UBC president, Dr. Martha Piper, who was honored with lighting the Shamash candle.
Photo Credits: Koby Michaels & to Esti Loeub
Click here to view more photos!
Click here for article about the event in the "Ubyssey Newspaper"
---
Menorah Workshops at Home Depot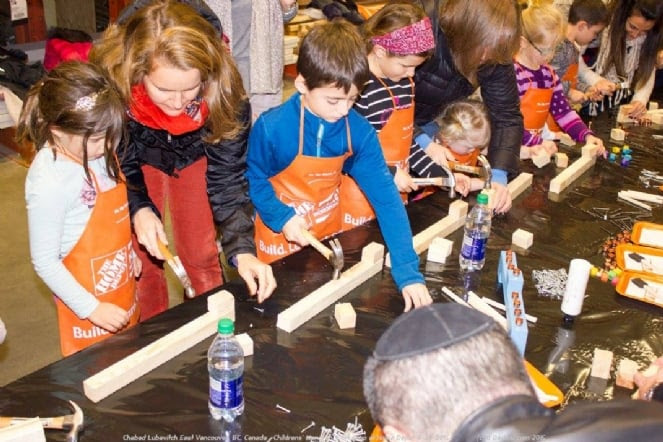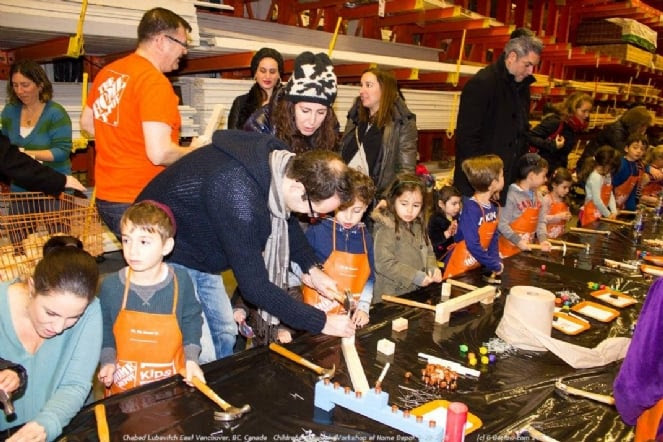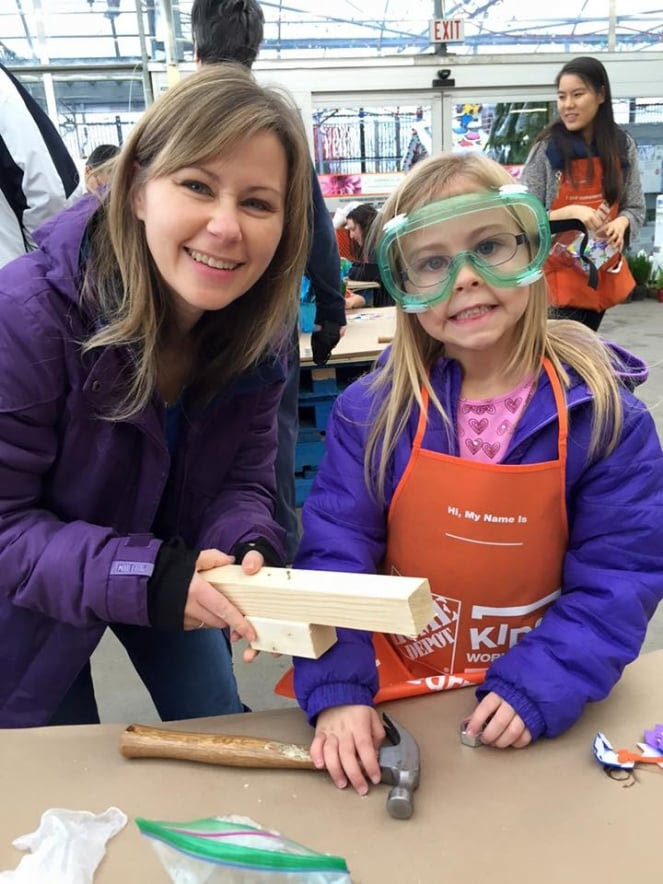 Two Menorah Workshops were held at Home Depot, one in East Vancouver and one in Richmond, where the children were able to build and decorate their own Menorahs for Chanukah.
The events were sponsored by the Home Depots on Terminal Ave & Sweden Way, Chabad of East Van and Chabad of Richmond respectively.
Click here to view more photos of East Van!
Click here to view more photos of Richmond!
Click here to view video of the East Van Workshop!
---
Menorah Lighting in North Vancouver
The evening of Dec. 9 saw the first-ever menorah lighting at Lonsdale Quay in North Vancouver. The event was hosted by Chabad of North Shore, Rabbi Mendy and Rebbetzin Miki Mochkin and their family.
---
Young Lamplighters Award in White Rock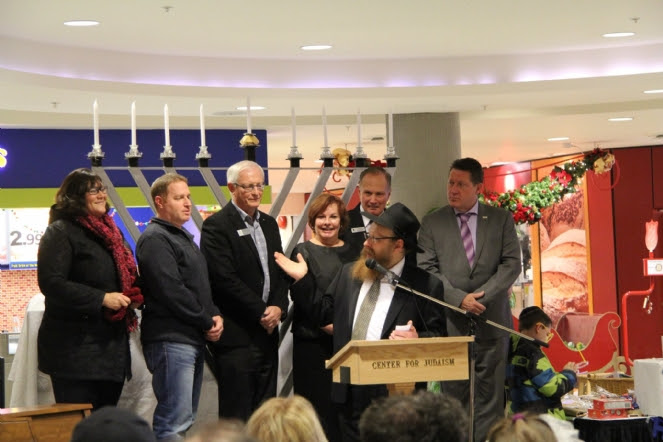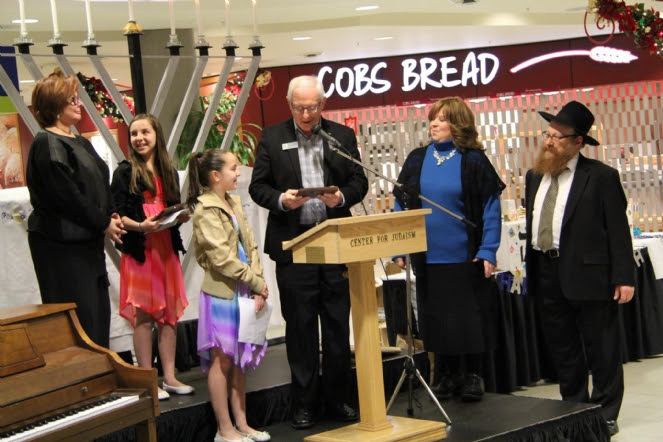 Rabbi Falik and Rebbetzin Simie Schtroks, directors of the Centre for Judaism, with Surrey Mayor Linda Hepner and White Mayor Wayne Baldwin, presented the Lamplighters Award to Sarah and Amy Aginsky at a public menorah lighting at the Semiahmoo Shopping Centre in White Rock on Dec. 13.
---
Chanukah Celebration in Nanaimo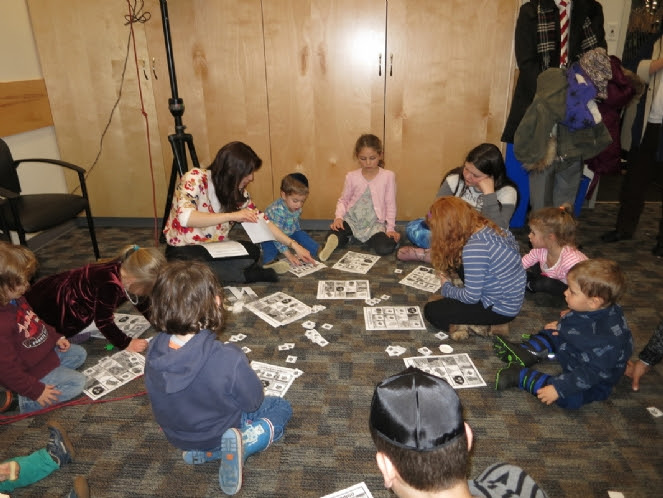 Rabbi Bentzi Shemtov was joined by Mayor Bill McKay to mark the eight-day festival of lights, on Tuesday, December 8, with the lighting of the menorah at Nanaimo City Hall.
It was the first community event for Shemtov, who moved to Nanaimo with his family from Toledo, Ohio last month.
---
Menorah Lighting in Kelowna

150 people came to join the 5th annual Menorah Lighting in Stuart Park, on Sunday, Dec. 6, the first night of Chanukkah, hosted by Rabbi Shmuly & Fraidy Hecht.
Click here for full article from www.castanet.net!
---
Chanukah Celebrations in Whistler
Chabad of the North Shore hosted a beautiful Chanukah Shabbaton in Whistler at the Fairmont Chateau Whistler Resort, followed by a Menorah lighting which took place Sunday December 13th 4:00 pm at Florence Petersen Park.
---
Chanukah Bowl in Vancouver Island
Rabbi Meir and Chanie Kaplan hosted a 'Chanukah Bowl' Family Celebration on Sunday, Dec. 13 in Victoria.
---
5th Annual Chanukah on Ice

Chabad of East Vancouver held their 5th Annual 'Minions Chanukah on Ice' on Thursday, December 24 at the Hillcrest Ice Rink.
The event was co-sponsored by Nava Rosenberg.
Click here to view more photos!
Photo Credits: Glenn S. Berlow
---
Chabad of Richmond sponsors IDF Chanukah
The Chabad of Richmond Community sponsored the Menorah Lighting, Chanukah food and celebrations for some of the IDF soldiers of the Nachal Brigade, at their base near the border with Lebanon.